Can you keep a secret? The Balkan Peninsula has yet to be overrun by tourists, but not for long! The breathtaking natural beauty, the rich history and culture, and the picturesque old towns, The Balkan countries are quickly becoming the hottest (and most affordable) travel destination you have yet to discover. So, hurry up before everybody else is in on the secret – use Routeperfect's European trip planner tool and let's go!
Popular itinerary from Bulgaria to Albania:
Sofia, Bulgaria – Bulgaria's capital is diverse and historic, full of fascinating monuments, ancient churches and Ottoman masques. But even where the old world meets the new, Sofia is surprisingly young and relaxed. Gourmet restaurants, exciting art and lush parks will make this city the best starting point for your Balkan adventure.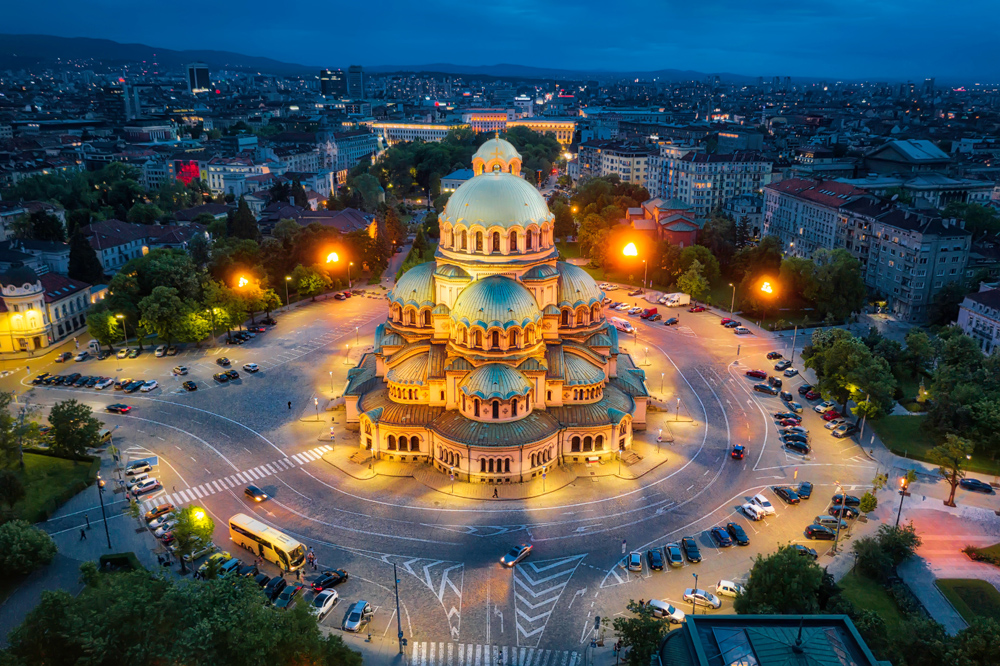 Belgrade, Serbia – Belgrade is the coolest kid on the Balkan block. This colorful capital is artistic, wild and fun, and the contrast between its new world feel and the old world architecture is quite stunning. Forget everything you know; Belgrade is the real city that never sleeps. With exciting nightlife, cool clubs and awesome music festivals, Belgrade is young at heart, while retaining some old-time glamour.
Sarajevo, Bosnia and Herzegovina – Grand, historic and beautiful, Sarajevo is often referred to as the "Jerusalem of the Balkans" because of its extraordinary religious diversity, so make sure to visit it during your travel to Europe. The city is stunningly beautiful, with green hills surrounding it and a flowing river running through it. You can walk around Sarajevo's Old town and admire its diverse architecture or enjoy the new city's modern vibrancy. Head to the Yellow Fort with some food and wine and enjoy the sunset while looking over Sarajevo from above.
Kotor, Montenegro – This magical bay will take your breath away. Dramatic, medieval and naturally dazzling, Kotor is the crown jewel of the world's bays. The town's medieval architecture is striking against the natural settings – towering mountains, crystal blue water and cliffside ancient ruins. Kotor is serene, picturesque and captivating. Inside the old walls, this beauty boasts narrow cobbled streets, pretty piazzas and ancient churches. Don't forget to take a deep breath, because Montenegro has an extraordinarily fresh and clean air. The best way to get a feel of the real Kotor is the daily market. Blend in with the locals for some fresh fish, piles of vegetables and local cheeses.
Petrovac, Montenegro – Intimate, romantic and always sunny, Petrovac is a lovers' getaway. The town is surrounded by lush green pine trees and olive groves and has a 16th-century Venetian fortress, white sandy beaches and a clear blue ocean softly crashing against the pretty promenade. Take a day trip and visit Sveti Stefan – this tiny island is connected to shore by a causeway and is a wanderlust dream!
Ohrid, Macedonia – Macedonia is a beautiful mix of Balkan, Greek and Mediterranean, with Ohrid being its top destination. This serene small town is placed on the hilly shore of the spectacular Ohrid Lake, known for its clear blue waters and picture perfect scenery. The vivid colors of the town stand out immediately – traditional red roofs, lush green mountains and the calm blue of the lake. The contrast is striking. You also have to visit the amazing St. Kaneo church. Bring comfy shoes so you can easily walk to this magnificent church that is located on a cliff overlooking the beautiful lake Ohrid.
Saranda, Albania – This previously unknown gem is quickly becoming the new "it" place for tourists looking for a Mediterranean vibe and a beautiful city. Saranda is a lively port town, not far from Greece with historical monuments throughout and stunning beaches surrounding. Don't miss out on the Blue Eye – this natural spring is stunningly blue and clear, a true natural phenomenon.
Ksamil, Albania – This tiny tropical village is breathtaking. Turquoise waters, white sandy beach and a pretty red roof church, Ksamil is truly magical. You can actually see the island of Corfu from any point of the village!