Palma de Majorca, Spain– Situated on the south coast of the island Majorca, Palma de Mallorca is a haven for visitors seeking rich history, culture, and some of the world's most beautiful beaches, and you should absolutely count it in when planning your southern Spain itinerary for your next vacation. Spend your time here enjoying delicious cuisine, exploring the winding alleys lined with beautiful ancient churches, and relaxing with a drink and a book on Palma's beautiful shores. The city itself has its own beaches, including Platja Ca'n Pere Antoni which stretches about 1km, as well as the quieter Ciutat Jardi, a favorite among the locals.
Lagos, Portugal– A popular resort town best known for its spas, beaches, marina, excellent sailing conditions and charming old town, Lagos is one of the most visited cities in the Algarve and Portugal, and you can't miss it on your road trip in Portugal. Visitors flock to Lagos in the summer thanks to its variety of tourist-friendly beaches, bars, restaurants, and hotels, renowned for its vibrant nightlife and parties. Make sure to visit Lagos' most popular beach, Meia Praia, known for its size, cleanliness, and is just a short walk from the marina!
Santa Margherita Ligure, Italy– A gorgeous upscale resort town ideally located as base for day trips around the Riviera. It has a port, used for both tourism and fishing activities. It features a wide pebbled beach, sitated around a large cove. This place is a must see during summertime and should be included with any Italian vacation planner!
Mykonos, Greece– is the most glamourous kid on the Cyclades Isle block. The island will make you feel more like you've just landed at St. Tropez, while you are surrounded by fabulous fashion and gourmet cuisine. Underneath the glitz and glam, though, Greece still emerges. White washed houses, windmills and the calm of the Aegean Sea – Mykonos is the ultimate summer resort, as exquisite as it is peaceful.
Cefalu, Italy– A picturesque fishing village with fabulous beaches, food, nightlife and a medieval old town. Cefalù is a city and comune in the province of Palermo located on the northern coast of Sicily. The town is one of the major tourist attractions in the region. In summer Cefalù features a youthful atmosphere and lively nightlife. Once you see Cefalù's magnificent beaches, you will be ruined for all future beaches elsewhere. The warm waters are known for being calm, perfect for people to lounge, swim, and paddle.
Albufeira, Portugal– Once a fishing village, Albufeira is now a popular resort town with pastel houses, beautiful beaches, buzzing nightlife and a charming old town. Near the city you can find one of the most beautiful beaches of Portugal, Praia dos Pescadores, which you may recognize from postcards, posters, and famous films. If you end up there around New Years', Praia dos Pescadores is the town's main party scene, featuring amazing concerts, followed by a fireworks show.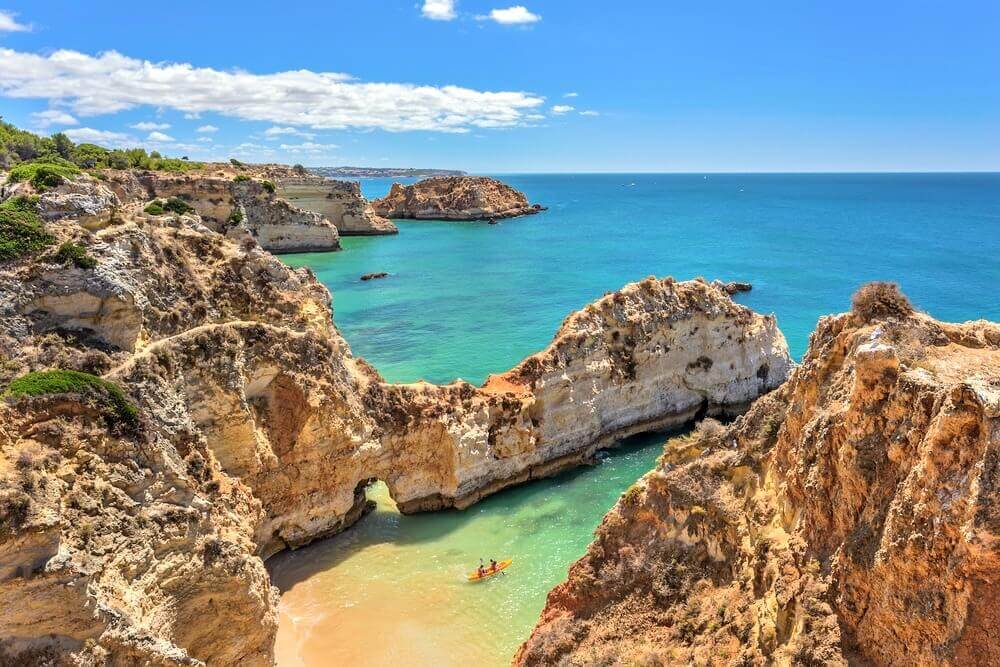 Hvar, Croatia– Surrounded by 13th Century walls, this bustling sea-side town has it all. Wander Hvar's ancient streets, where rich Croatian history and culture can be found around every corner. Relax on the variety of picturesque beaches, take a day trip out to one of the surrounding islands, and dance the night away (Hvar is known for its excellent nightlife!). Hvar is home to several amazing beaches, each with its own traits that make them special, and visitors who sample each one leave with their own personal favorite.
Elba Island– Tuscany's biggest island and Italy's third-largest, Elba Island boasts dramatic landscapes and history, authentic fishing villages and breathtaking scenery. This unique island features a wide variety of beaches, ranging from sandy to pebbled, buzzing to quiet, surfing to calm. For example, Cavoli is a sandy beach, popular for its soft sand and vibrant party scene. In contrast, Sansone's pebbled beaches are ringed by majestic cliffs, offering beach-goers a picture-perfect experience.
Fira (Santorini), Greece– An island known for stunning nature, white-washed houses, beautiful beaches, and the world's most spectacular sunsets. For anyone seeking a picture-perfect Greek island getaway, look no further: head to Santorini. The island is covered in magnificent beaches, but the best town on the island for seeing Santorini's world-famous sunsets is Fira, a town also know for the best nightlife on the island. For a truly unique beach experience, take a trip to Santorini's Red Beach, a small beach colored by red and black volcanic rocks.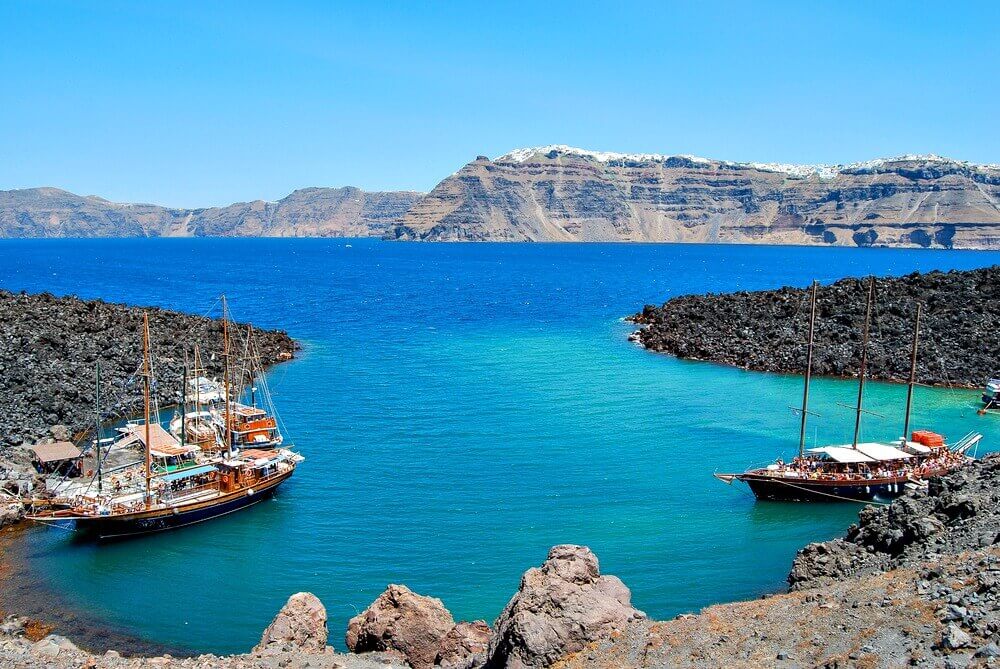 San Remo, Italy– A famous romantic resort town with exotic gardens and seaside promenades. Somewhat glitzy and touristy. The city is best known as a tourist destination on the Italian Riviera. It hosts numerous cultural events, such as the Sanremo Music Festival. With both public and private options, San Remo's pebbled beaches offer visitors clear warm water and perfect seaside experience.