Whilst on a road trip with my friend around Europe last year, I decided to take a diversion from our planned destinations – Paris, Switzerland, Amsterdam – and headed to Monaco. Planning a trip to France was a last minute decision, but one that turned out to be the best of the whole trip. Now, I didn't know much about Monaco except it had a Grand Prix now and again, but I'd heard of Monte Carlo Casino and I knew that I wanted to pay a visit! I didn't have much organization or planning in order – in terms of accommodation, or an amount of time to spend in each place, but I knew I had a few days spare before I was due to meet a friend in Amsterdam. So I decided to put Monaco into the Sat Nav and off I went. It was only a 9-hour drive from Paris after all! After 5 hours or so, it was time for a quick pit stop at a service station, where I was going to have a look online and book a cheap place to stay in Monaco for a couple of nights. I may have been a little too optimistic when it came to booking a hotel – the cheapest I could find was about £300 a night! So it turns out Monaco is a super-rich place – the 'millionaire playground of Europe' in fact. I'd already driven so far and I still really wanted to see the casino, so I spent over an hour searching for somewhere to stay – when I discovered Eze – a small village in France just 15 minutes to the center of Monaco, and with much more attractive prices!
I found an amazing little 2 bedroom apartment to rent overlooking the sea with beautiful views of the cliffs and winding roads that lead straight into Monaco. This place was nicer than a hotel and only cost £70 for 2 people for 2 nights! I couldn't believe it. After we arrived we headed straight to Monaco marina which is home to a lot of yachts – really big yachts! There was one called Lady Moura, which was huge and after a quick Google search, we discovered that it cost over $200 million to build! I'd never seen such luxury with my own eyes.
Later in the evening, it was time to visit the Monte Carlo casino. It was as amazing as I'd hoped, with a car park full of supercars including: Ferraris, Lamborghinis and even a Bugatti Veyron – over £1 million cars. The casino itself was huge and a masterpiece of a building. With no entry fee, we headed in and played a few slots and a bit of roulette. We lost 10 Euros, but hey it was worth every cent, just to see the inside of the building!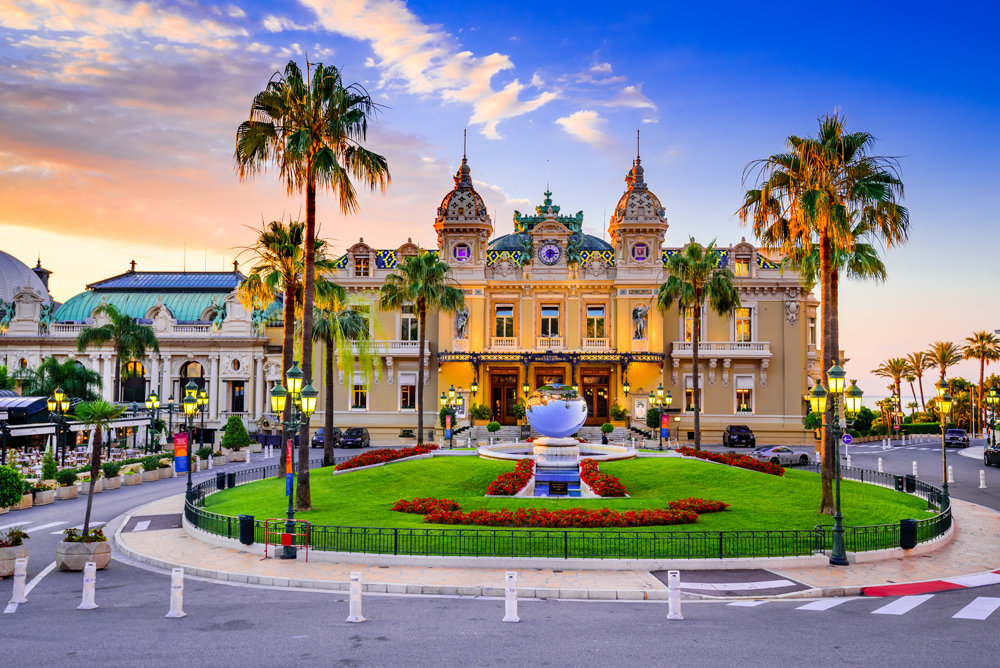 We headed back to Eze, and to a lovely local restaurant which made an amazing mushroom pizza for only 5 Euros. This was quite a bargain compared to the prices in Monaco center. We finished the night by taking a trip up the Eglise Notre Dame de L'Assomption, a very old church located on a mountaintop, which offered magnificent views of Monaco and the sea. There are some lovely local shops, galleries, and restaurants along the small streets that lead to the top of the church. If you would like to visit Monaco without paying the heavy price tags, then Eze is definitely a village to consider. I only wish I had longer than 3 days there, as it turned out to be the best place I visited during the entire trip, it is unbelievably romantic with magnificent views and the nicest people – all for a great budget.
So what are you waiting for? Use our driving route planner and start planning your trip to the French Riviera!
Cheers!
The RoutePerfect team
Follow our blog with Bloglovin!